Been a very unproductive couple of weeks of painting, since having Family over and having to chauffeur/watch over my 2 soon to be 3 Years Old Nieces (7 weeks apart). I've had to scrape together painting time during their nap time and late in the evening. But still able to get some painting time in.
Got the following models done for a FLG project: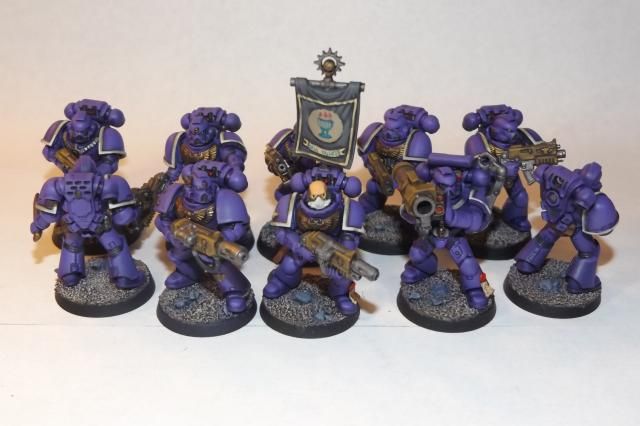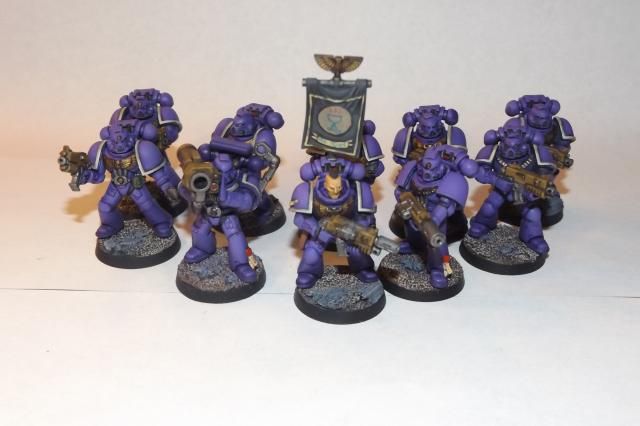 Have to high-light the armor again, the Testor's Dullcote dulled them down.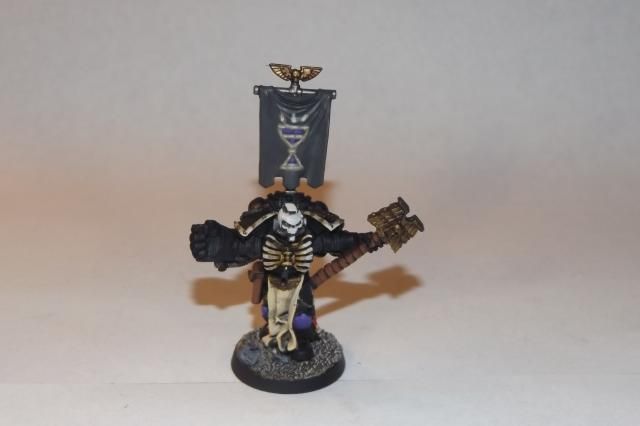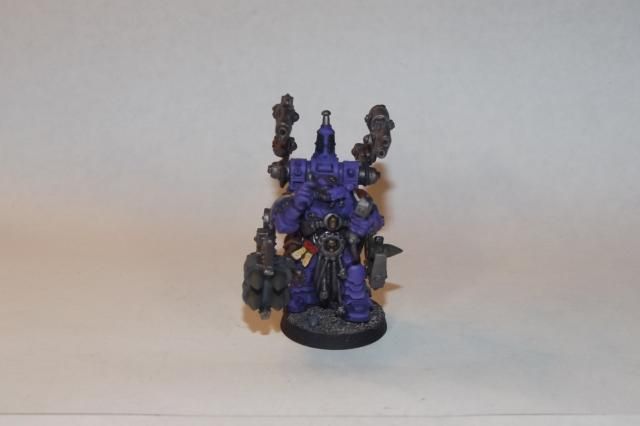 Still have to finish assembling the Thunderfire Cannon. It is a pain to assemble this finecrap piece. Have to boil water and put each piece in the water to then be able to shape it to fit to the other pieces of the Thunderfire Cannon. I do hate Finecrap. The Techmarine wasn't to bad, just had to replace some broken pipes with some Brass and Paper clip.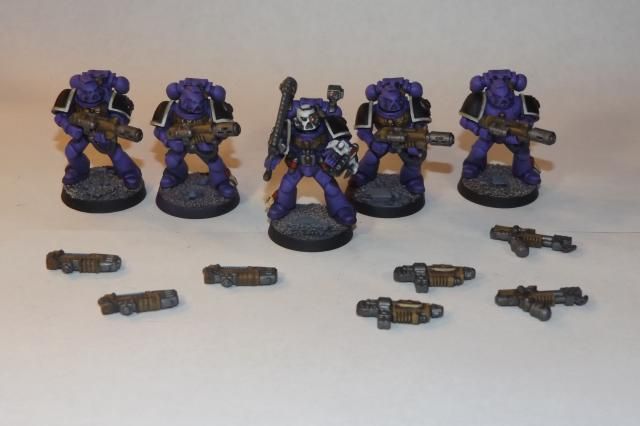 Command Squad with many magnetized weapons.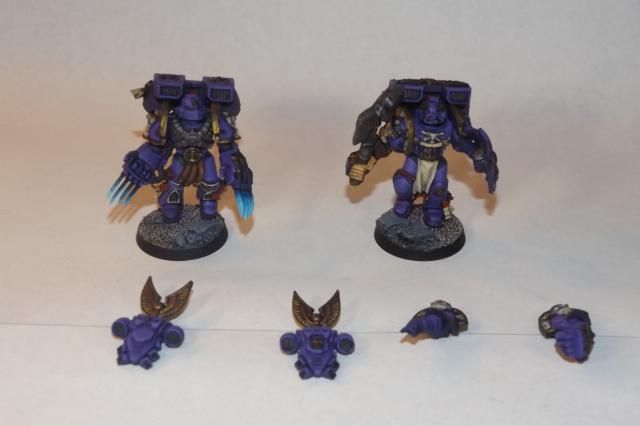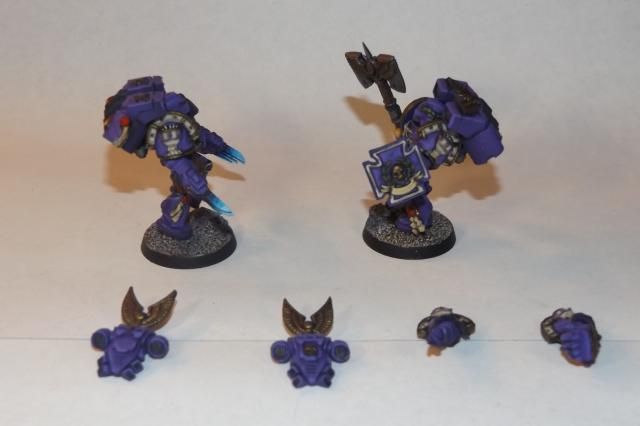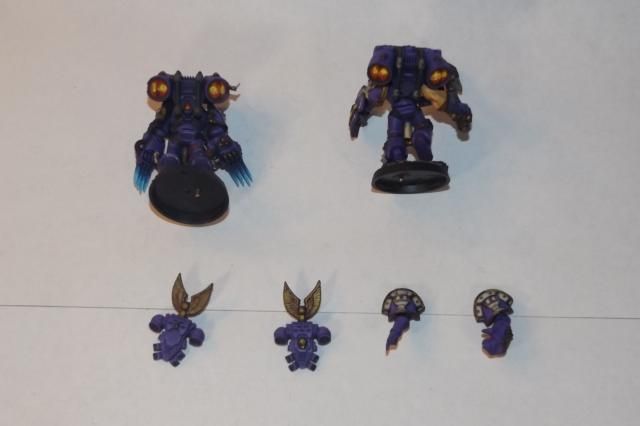 Backpacks, Jump Packs, arms are magnetized.
Left to paint for this project:
10 Assault Marines w swappable backpack/jump packs, Sgt w swappable weapon hands, 2 AM w magnetized Assault Weapons
5 Scouts
Sarpadon
Dreadnaught
Still need to assemble then paint:
Thunderfire Cannon
FINECRAP
3 Drop Pods (still have to assemble, waiting on parts. One of the Drop Pods had a few crushed/melted sprues. Nothing but the best along with the Finecrap that GW produces.)
Well, back to watching Frozen for the 100th time the past week.
I'll finally have my place to myself by next Tuesday.
Though, its been fun watching over my 2 Nieces. Our driving trips listening to them having conversations with each other. Shopping at the many Toy Stores. Playing all day at the Parks. And the many times watching Frozen.