Bought a couple of the Wyvern gun bits from ebay, that I have used to convert my FW Hydras. Since I pinned the Hydra guns to the FW Hydra turret it was an easy turn around to pin the Wyvern gun in place. Though it cost an average of $20 for each set of the Wyvern gun bits.
I guess it is a bit cost effective, since I didn't want to buy a couple of the new GW Wyvern/Hydra kits. And it made for a quicker paint job rather than assembling/painting 2 whole new kits. Well here are the results: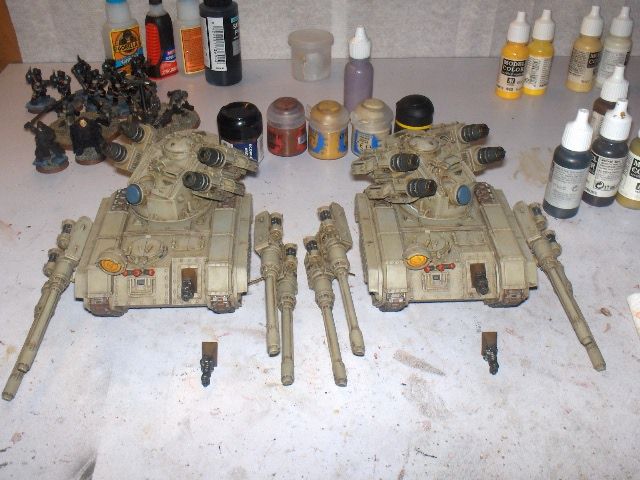 I can swap out the guns to field either Hydras or Wyverns. I've got another FW Hydra kit to assemble, and have another Wyvern gun bits on its way. Will eventually get this kit done, when I have time between all the other projects I have lined up.