Started the new Year slowly with my painting projects. Started out cleaning and building over 150+ models. And have built and painted 161 bases.
Here are the first few models I have painted this Year:
Finished painting 3 Vendettas for my Elysian Army.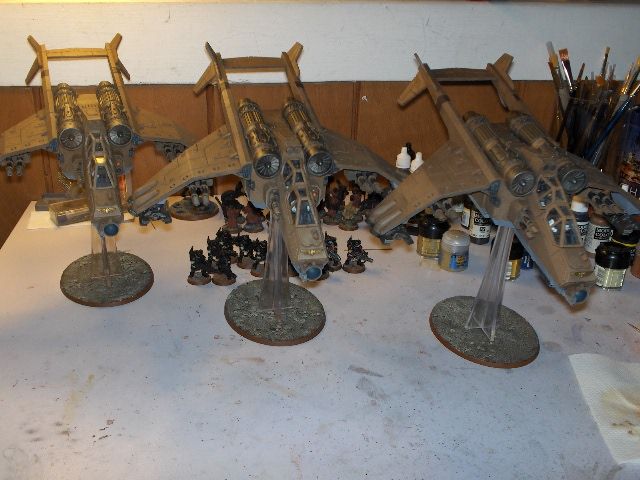 Painted 12 Kasrkin models that I will be using as Accolytes w Assault Weapons for my Grey Knight Army.
Have another 63 models and 13 Vehicles to paint for the GK Army. Hope to get most of these done for the next Draxtar Tournament. Would like to field a different Army Each Month.
Having the Draxtar and AWC Tournaments helps get me motivated in painting my collection of miniatures.