A good friend, Aaron was in town from Florida over the holidays and we were able to get a game in. I promised him a battle report, my first in over a year. I'll be updating as I get more turns finished. Here goes.
Aaron's list: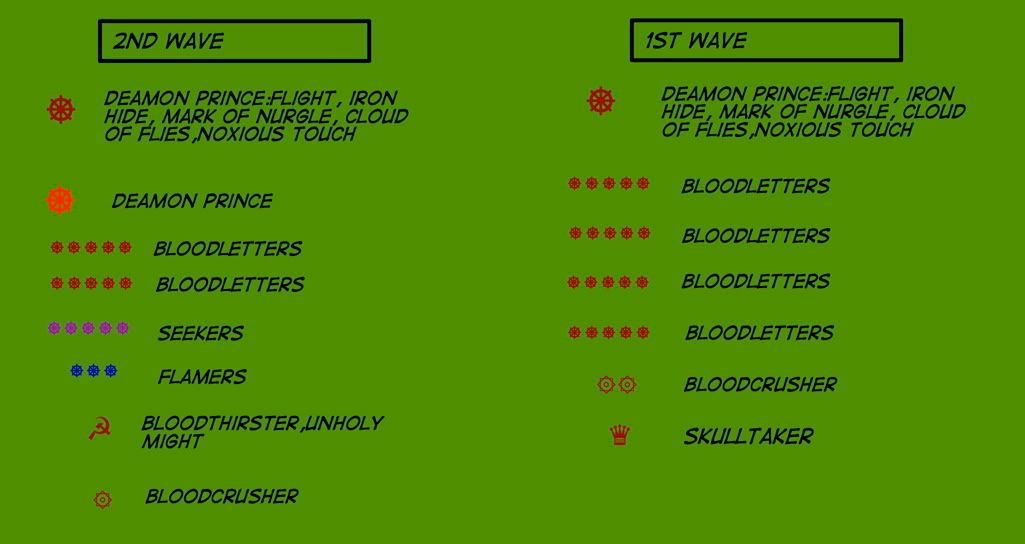 My list: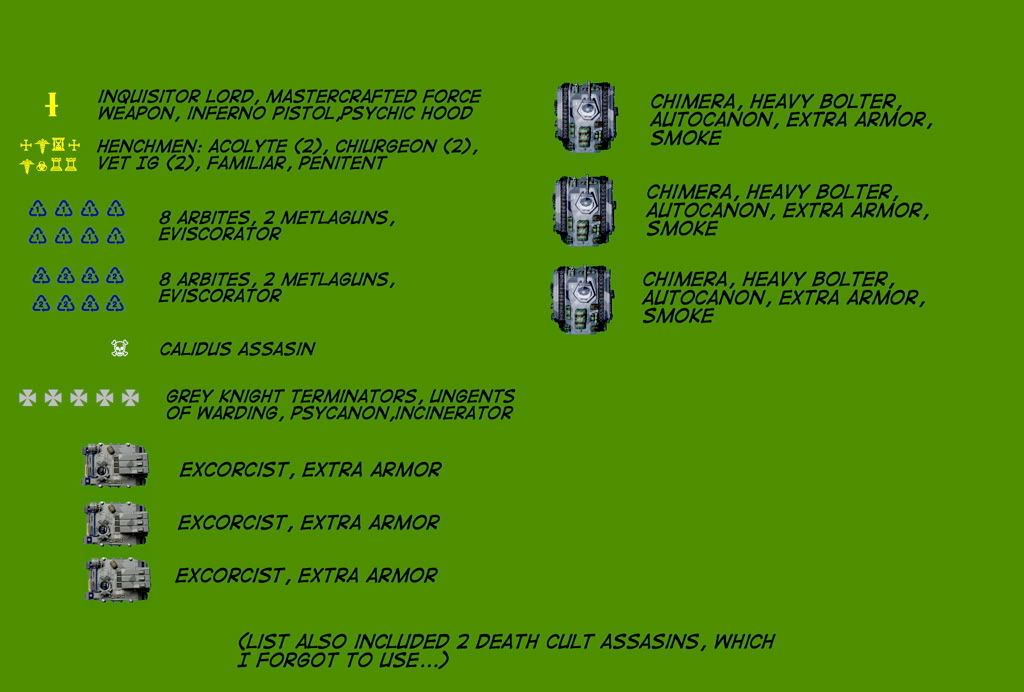 The mission we played was Sieze Ground, deployment was Dawn of War. There were three objectives, which are represented by the white numbers 1,2 and 3 on the gameboard. Aaron won the roll to go first and chose his deployment zone. As Aaron had no units that start on the board, I deployed my two arbites squads and my Inquisitor and henchmen, all in Chimera transports. Deployment looked like this: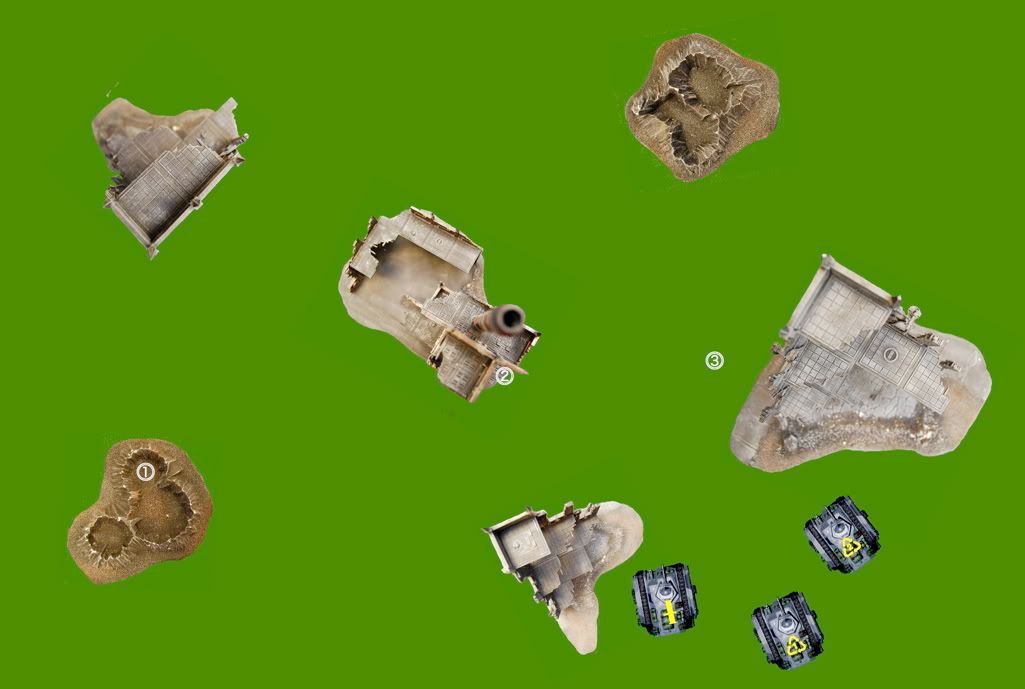 I attemped to sieze the first turn from Aaron, but failed to roll a 6.
Aaron's first turn saw him drop the first half of his force and run those unis that could forward. After Aaron's half of turn one, the board looked like this: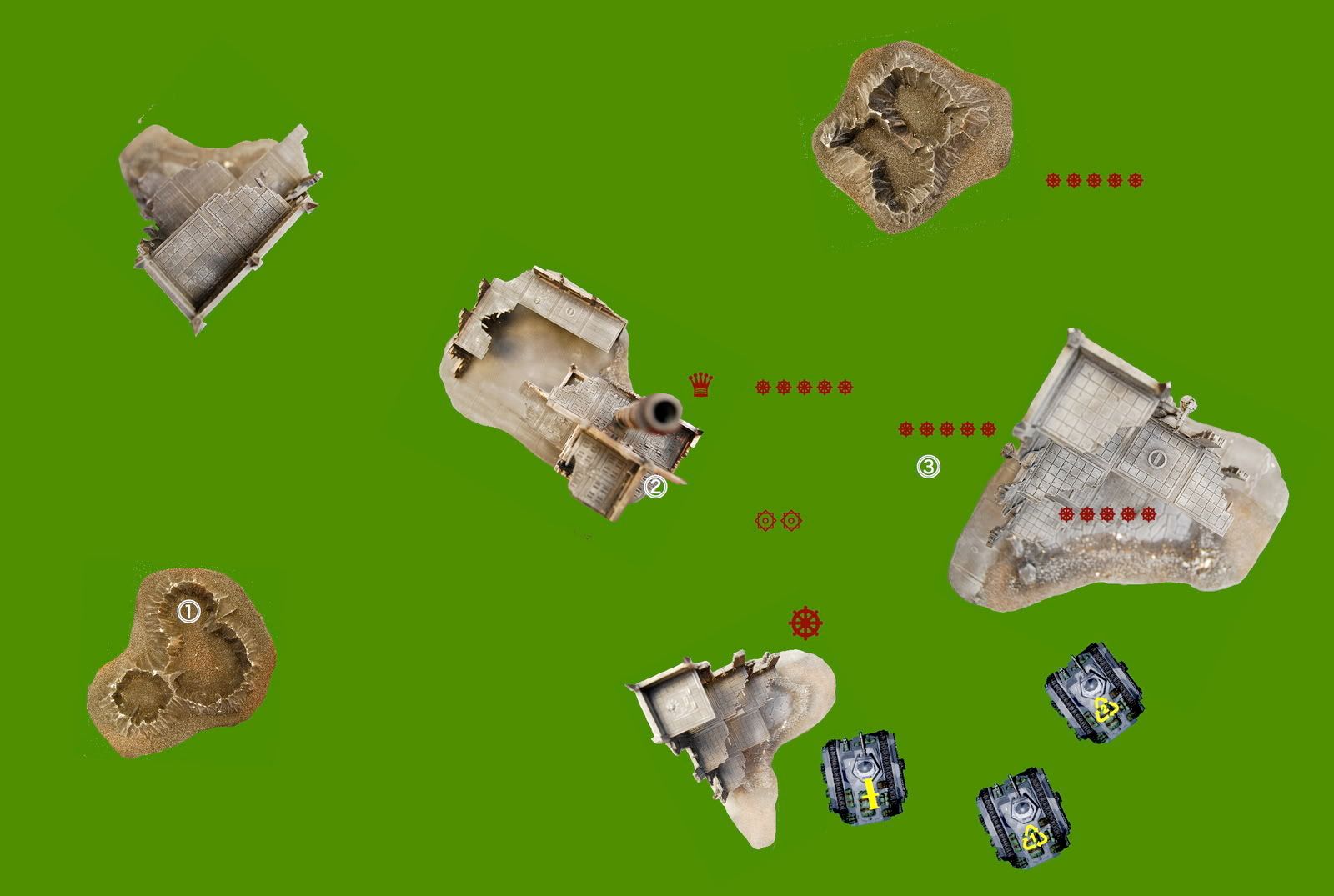 On my half of turn one, I brought the Excorcists onto the board edge, but chose to keep my Calidus in reserves, as well as the Grey Knights. This was probably the biggest mistake I made, as I would have been better served to walk the Knights on and charge them into HTH with one of Aaron's units. Forgetting that I also had bought two Death Cult assassins pretty much sealed my fate.
In the movement phase, I castled up my Chimeras.
My chimeras managed to kill four bloodletters, but could not wound the closest deamon prince. The three Excorcists however combined fire and saw the prince off.
Bottom of turn 1: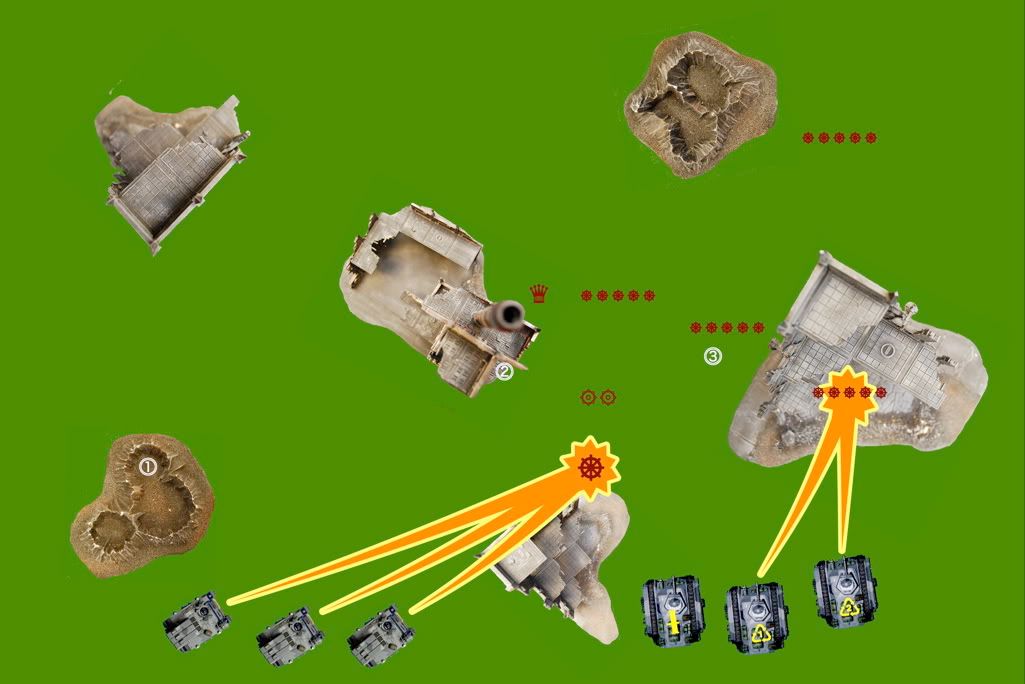 Stay tuned for more...