First SWAG Preview:
BBB Hero Tracker
This is a custom cut acrylic gaming aid that is used to track a hero's Might, Will, Fate, and Wounds. A standard 12mm die can be placed in each cut-out to track these. The is a space on the tracker to write your models name / identification using a dry erase marker.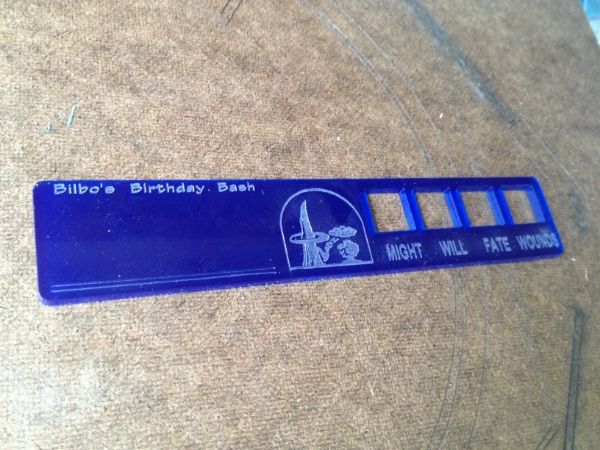 (Note: Rev 1 prototype. Final product still under development)
Everyone that attends BBB will get one Hero Tracker. I will plan to have some extras available to sell as well of people want extras.
Lots more great SWAG planned. Stay tuned. Register now and don't miss out!
http://bilbosbirthdaybash.wordpress.com/