Just received the newest swag items for BBB. Custom made Dice Bags featuring the full color logo design. The dice bags were hand made. They are lined with a satin fabric and feature a single drawstring closure.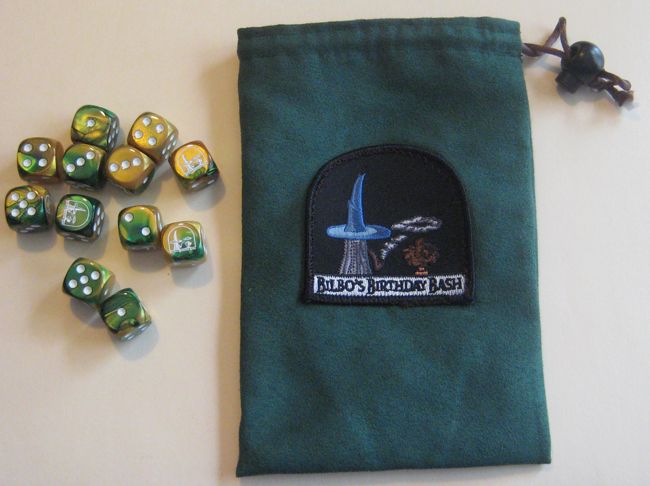 Here's a close up shot of the dice as well:
All attending players will receive one dice bag and a set of 6 custom dice.
I've got extra dice bags and dice for sale if anyone is interested
Extra bags: $10 each
Extra dice are $5 for a set of 6