*Note* These first posts are more or less just c&p froma thread of mine on another forum, but after this the dates should better make sense)
I have a lot of Viking models to paint. Inspired by Abe( a friend and WAB player in WI), here's my motivator thread. Every time I add a progress post I'll update the days and models remaining.
So as of today, it's 19 days until Adepticon and I have 120 models to paint. My goal is to do ten a day for 12 of those days. Yesterday it was 20 days and 130 models, so I at least succeeded on one day. I'm at school right now so can't take pics, but I'll get them up sometime tonight. The army is going to be pretty basic, going to get set up for a test dip tonight and see how that looks. If I don't like it then I'll just keep the basic block painting. No time to play around with making anything else work. Won't do any other painting until tomorrow though so that kills off one of my days!
*Added in what was a separate post on the forum here*
I needed to find some scrap wood this morning after work then I brushed on the dip. Haven't sprayed with the Dullcote yet but will do that later. Kind of hard to get a good feel in the pics but overall I'm happy with the look. Can't be too picky at this point anyway!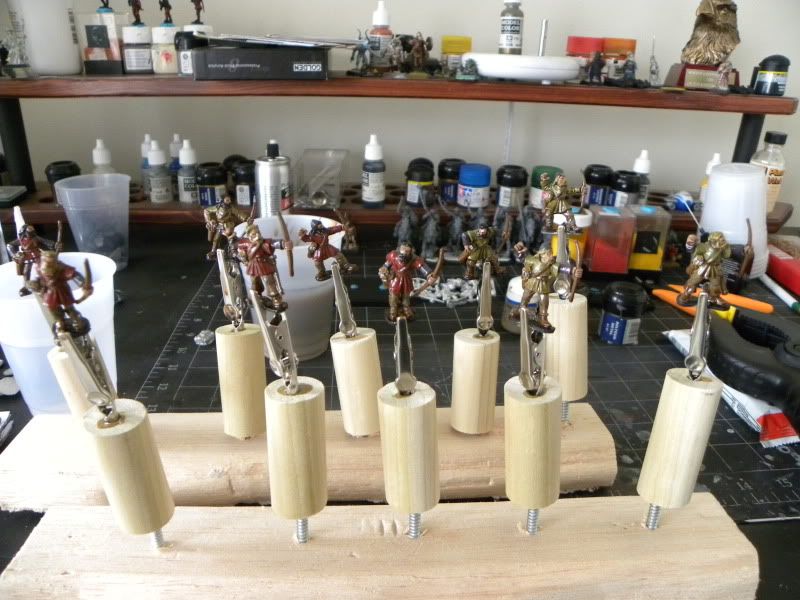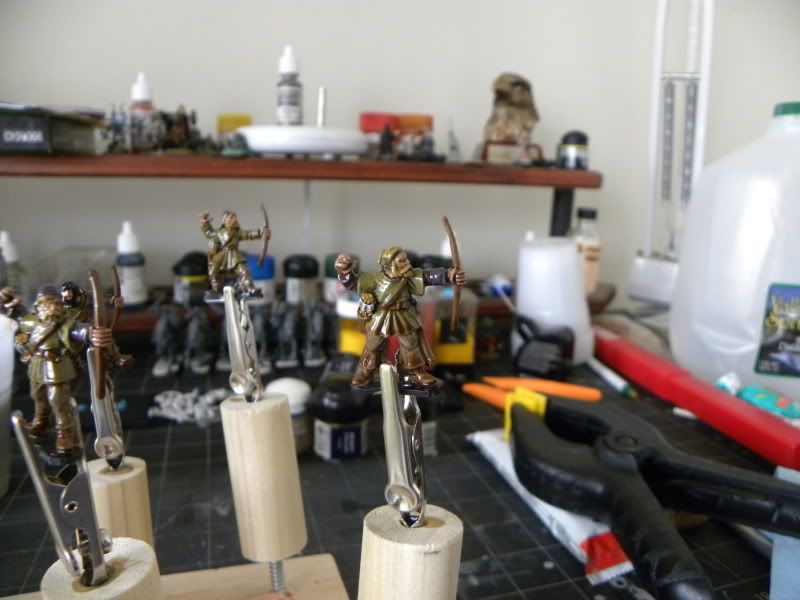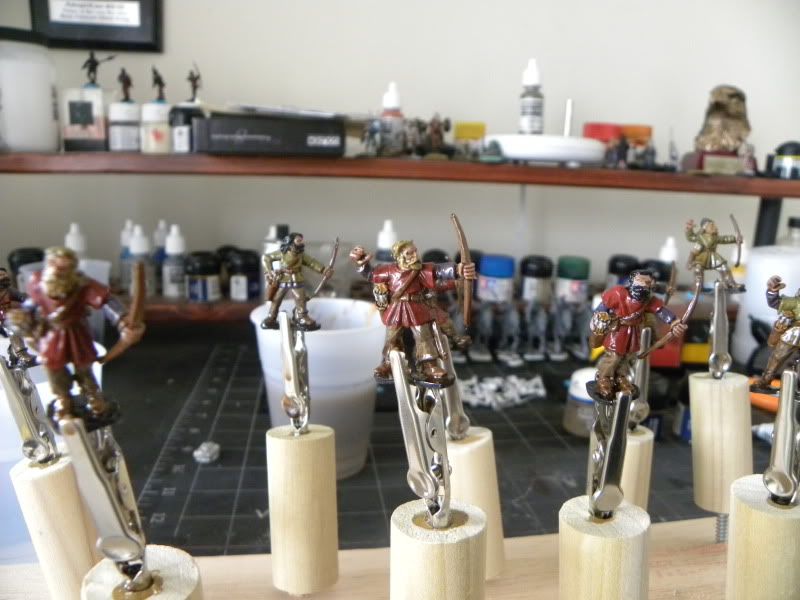 Harder to tell with the red tunics but the shading is there. Something to note is that the models are in those clips when I paint them, as I can't grasp the little base between the feet well at all and even if they were all on 20x20 already I can't hold them for long without my joints bothering me. Works out well for the dip also since I just run the dowels onto the screws so the models stay vertical while the dip is drying. I may try the dunk and flick on the next batch but the brush turned out fairly quick and easy. A little more time for these to dry and I'll get the next ten done tonight.
*This thread is now up to speed*