Rules review is up, too.
Also, I was all excited to show off my assembled Exodus Wars Behemoth: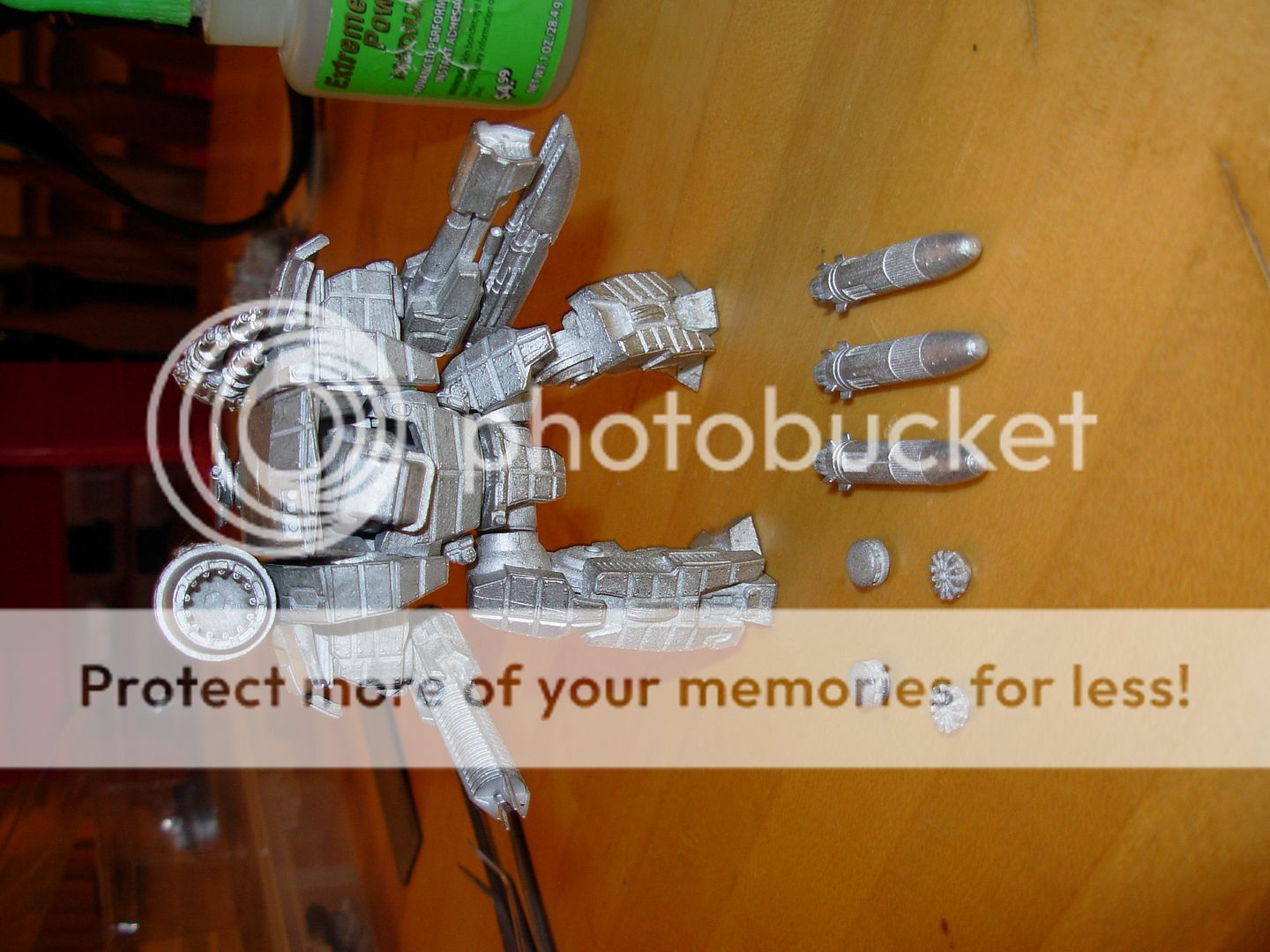 Then I knocked it over and it broke into a million pieces:
Just kidding. I'm at it again, the whole thing's magnetized.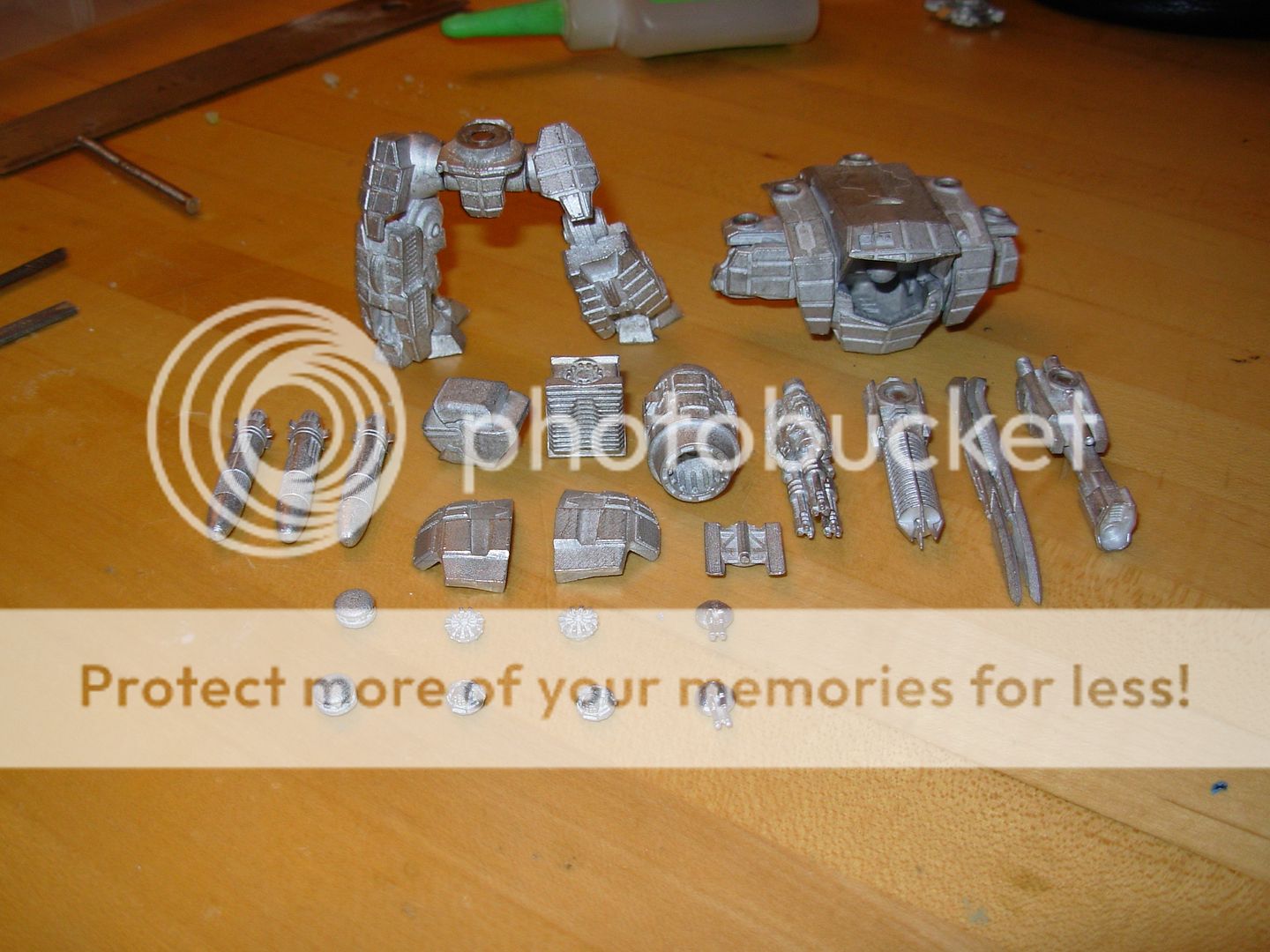 Some notes: I used the same 5/32" diameter by 1/32" thick magnets I used on my Minervans (and made sure I got the right polarities to interchange parts if I want - Triple Exterminator UPV, mmmm). Some of these components are
heavy
. Each of the primary weapons has a stack of two magnets instead of just one, because they were falling off otherwise from a combination of weight and the unbalanced load prying them apart. The body has a stack of three at the waist (though in the future I'd do two in the waist and two in the legs), allowing the whole thing to be picked up by the body:
The downside? I'm down 36 magnets. And I'm still concerned about my plans for Laser Blaster proxies - I'm wondering how many magnets I'll need to make sure I can hang a single barrel slug cannon from a double barrel slug cannon from the arm joint to make a triple barrel.